Awareness of family planning is necessary especially in a season when the country is tackling overpopulation and finding ways to educate families especially women on birth control methods.
For this reason, the Akwa Ibom State Primary Healthcare Development Agency (AKSPHCDA) collaborated with SHOPS Plus to organize a six-day training on family planning for healthcare professionals including nurses and midwives. The training aimed at "improving access to voluntary, rights-based family planning services among women and adolescent girls", and providing long-acting reversible contraceptives (LARC).
The Chairman of AKSPHCDA, Dr. Martin Akpan stated the need for consistent training in the health sector which is important for creating an effective workforce. He charged all participants to make good use of the starter kits which they received at the end of the six-day training. The family planning starter kits would enable the service providers to set up a family planning unit in their respective primary health centers. The Chairman also showed appreciation to partners who donated these kits and all partners who supported the success of the training.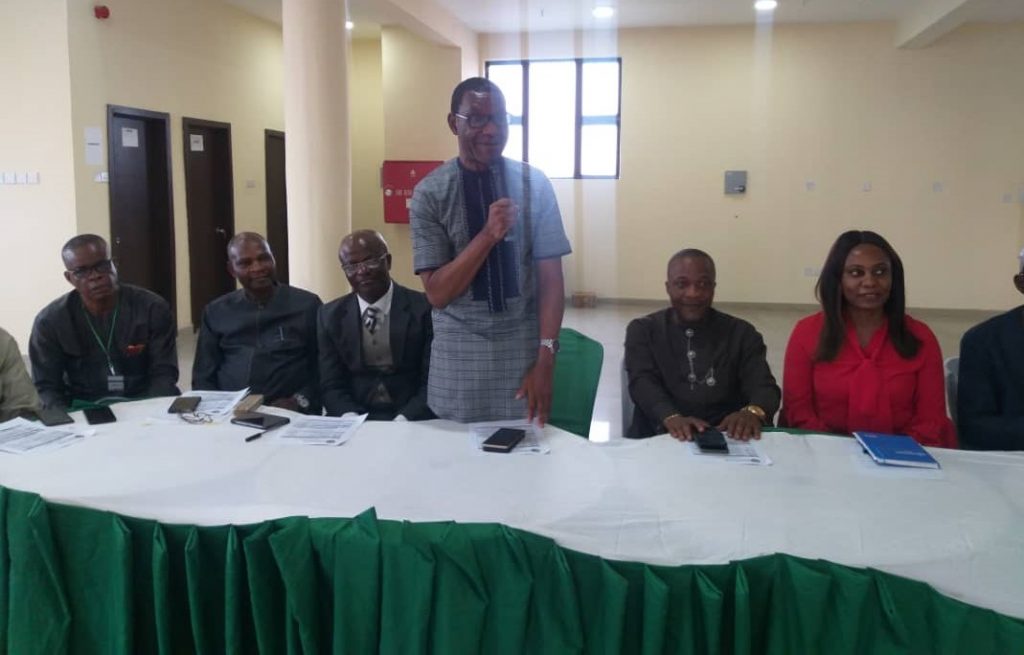 Dr. Akpan used the occasion to pay glowing tribute to the former Reproductive Health Coordinator, Family Planning Unit State Ministry of Health, late Mrs. Emem Itu, whom he said was a strong proponent of family planning in Akwa Ibom state.
Also present at the workshop was the Executive Secretary (ES) of the Agency, Dr (Mrs.) Eno Attah, who showed appreciation to SHOPS Plus for their willingness to provide technical support as well as furnish participants with starter kits. This collaboration would ensure sustainable health outcomes in the state. She also thanked other stakeholders for their immense contribution and donation.
Lady Irene Inyang, who led the workshop, highlighted the benefit of the training which includes raising the capacity of beneficiaries to educate women to choose convenient birth control methods in line with global best practice. Lady Inyang also commended the state government and the Agency for their continuous support, and for providing a conducive environment for training. She also appreciated efforts from development partners for allowing them to thrive in their respective roles.
Bringing the training to a close, twenty-five (25) participants received a certificate of participation and starter kits which was presented by Dr. Eno Attah, assisted by Board Member, Akparawa Michael Bush.
Scale-Up Training on Family Planning For Nurses And Midwives Organized by SHOPS Plus