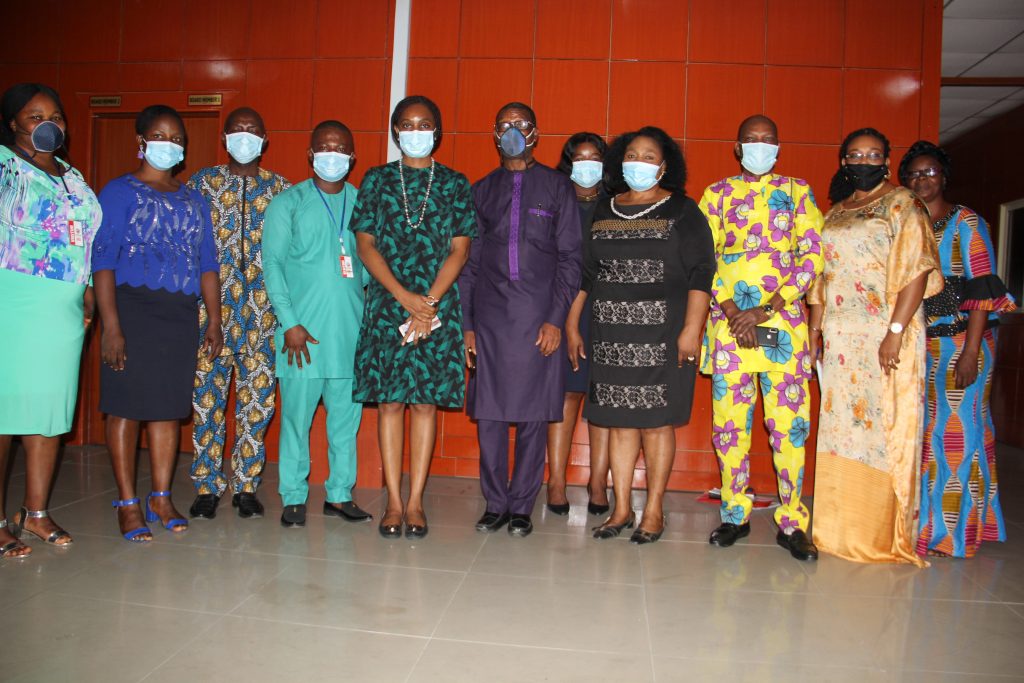 The State Chapter of Forum of Local Government Nurses (FOLGON) paid a courtesy visit to Dr. Martin Akpan, Chairman of the Akwa Ibom State Primary Healthcare Development Agency.
The Chairman of the Forum, Mrs. Sarah Bata, commended the Chairman on his efforts to revitalize Primary healthcare centers. She stated that the Forum's visit aimed to inform the Agency of its existence having been formally constituted on the 19th of August 2020.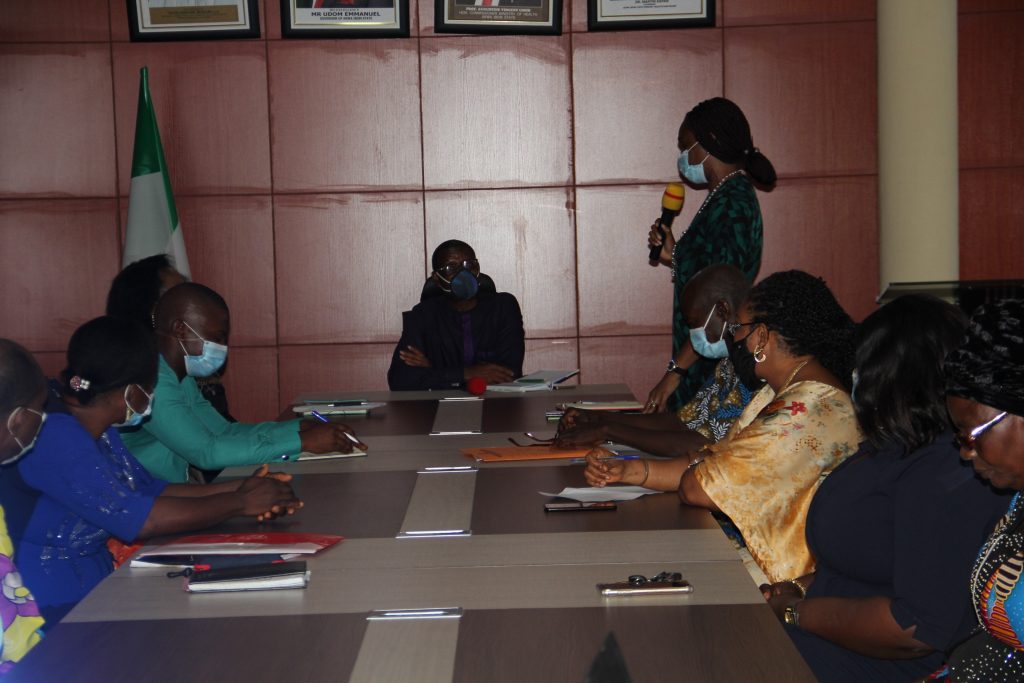 Dr. Martin Akpan expressed his appreciation of the vital role of nurses in the various healthcare facilities which he noted has enabled the state government to provide the necessary healthcare services to the citizens. He remarked that without the sacrificial effort of nurses at these facilities, it would have been difficult for the government to achieve its success at the present level.
Dr. Akpan stated that the health sector requires more teamwork to attain a positive change in order to restore the confidence of the citizens. He enthused that the Agency will continue to partner nurses in all the processes of the revitalization of the Primary Health Centres.
While pledging the resolve of nurses to sincerely serve the citizens, Mrs. Sarah Bata enjoined the Agency to assist the Forum in other forms of capacity building for the development of nurses.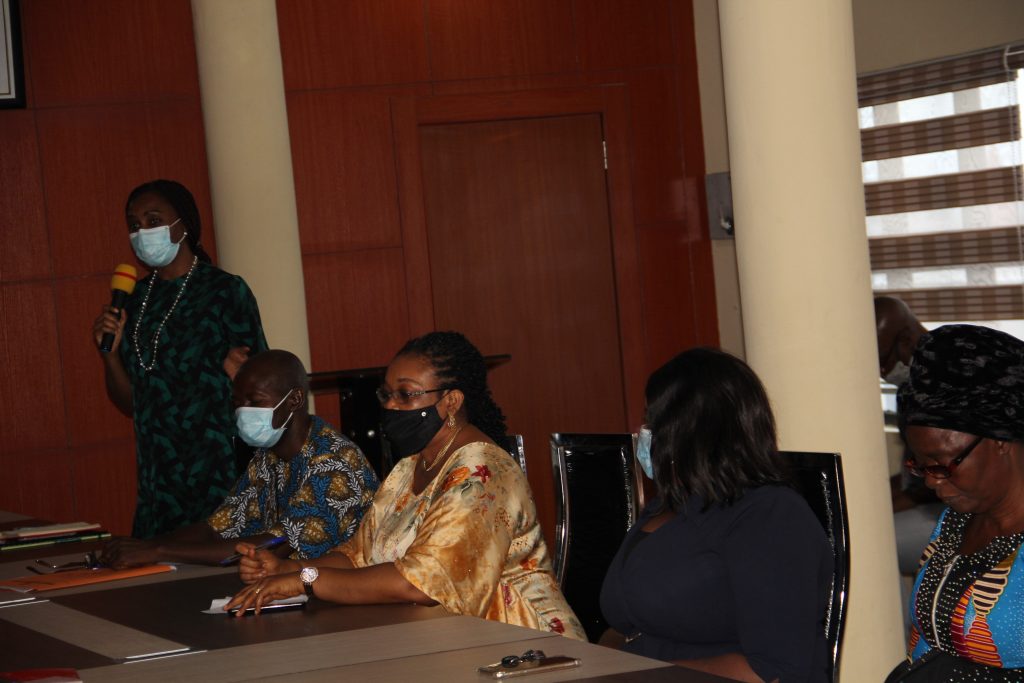 The Executive Secretary of the Agency, Dr. (Mrs) Eno Attah, Director of PRS, Mr. Lawrence Obo, Director Accounts, Mrs Mfon Essien, Director of Admin, Mrs. Regina Udoukpo and some Exco members of FOLGON were on hand to grace the event.
Courtesy Visit From The Forum of Local Government Nurses, Akwa Ibom State Chapter