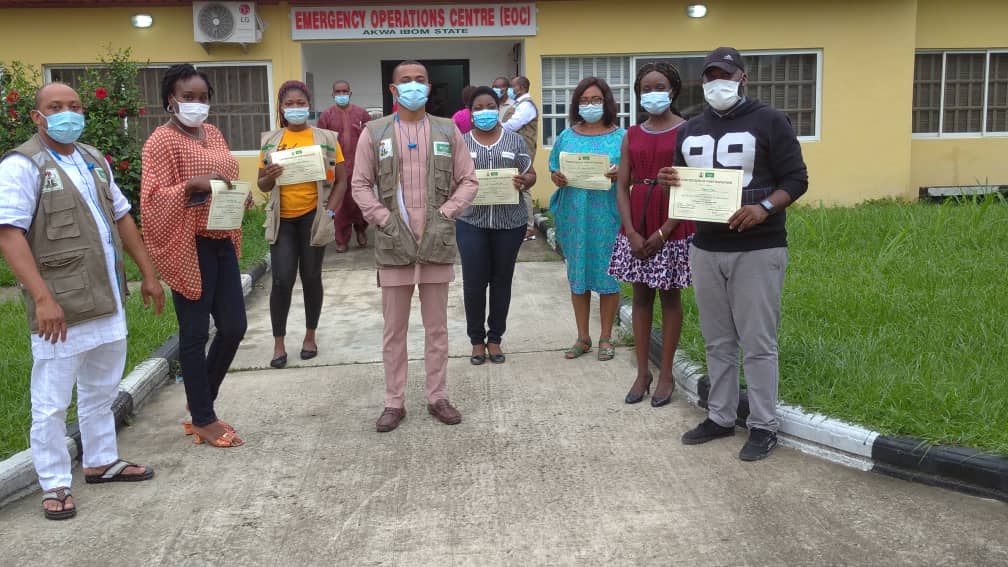 The Nigeria Center for Disease Control (NCDC) led a 10-day training on Public Health Emergency Operations Center (PHEOC) Fundamentals & Management. The training focused on an overview of Incident Management System (IMS) structure, principles of operations, and management of evolving events/health threats that may require activation of the PHEOC.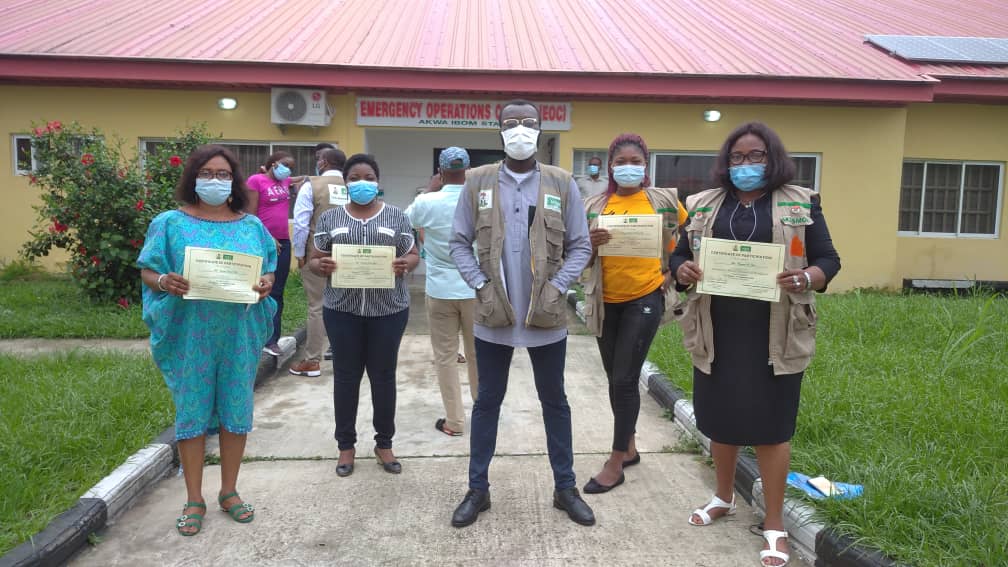 The training was led by the Head of Emergency Operations Division, Dr. Everistus Aniaku, and other representatives of the Department of Health Emergency Preparedness and Response, NCDC. In attendance were stakeholders from various MDAs and organizations including representatives from Office of the Accountant General, State Budget Office, AKSPHCDA, Nigerian Red Cross Society-Akwa Ibom Branch. Other attendees included Dr. Ntiense Umoette, State Epidemiologist, Mr. Samuel Etuk, State Disease Surveillance and Notification Officer (State DSNO), Mrs. Margaret Etim, State Health Educator, and others.
Upon completion of the training, participants were awarded with a certificate of participation.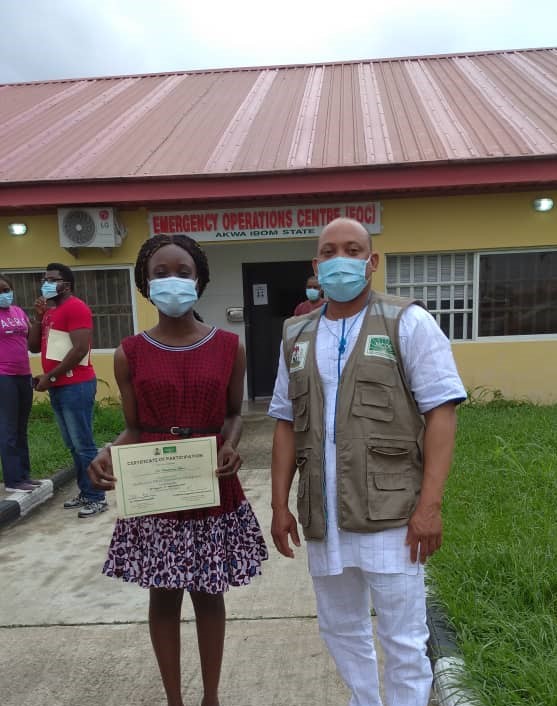 NCDC Training on Public Health Emergency Operations Center Fundamentals & Management