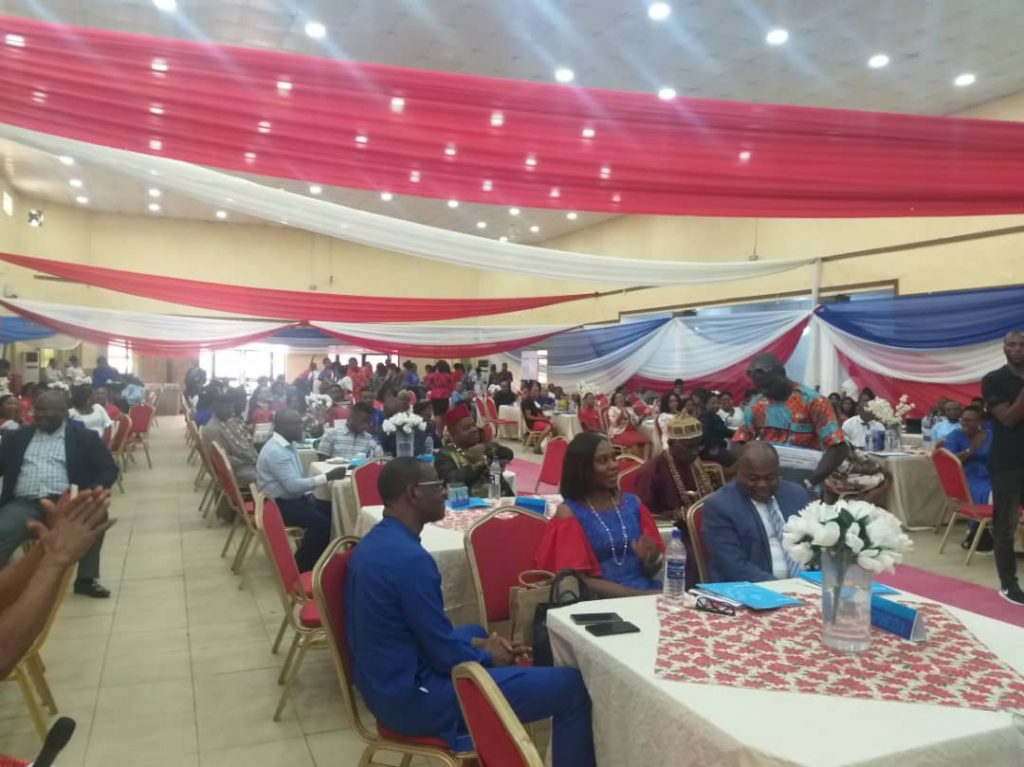 SHOPS Plus training on Family Planning (FP) services successfully came to a close prior to reports of corona-virus in Nigeria as the USAID-led project held a closing ceremony in Akwa Ibom and Abuja with the theme: "Pause & Reflect" to celebrate its achievements in the state.
Seventy-seven (77) service providers from both public and private health facilities across six (6) Local Government Areas (LGAs) were trained to provide quality and unbiased family planning services to women of reproductive age. The LGAs included Uyo, Ini, Mbo, Esit Eket, Ika, and Nsit Atai.
Center: Dr. Nneka Kene-Ibeagha, Akwa Ibom State Coordinator, USAID SHOPS Plus
Left: Dr. Martin Akpan, Chairman, AKSPHCDA
SHOPS Plus was showered with tremendous praise from participants (nurses, midwives, and other health professionals) who benefited from the training.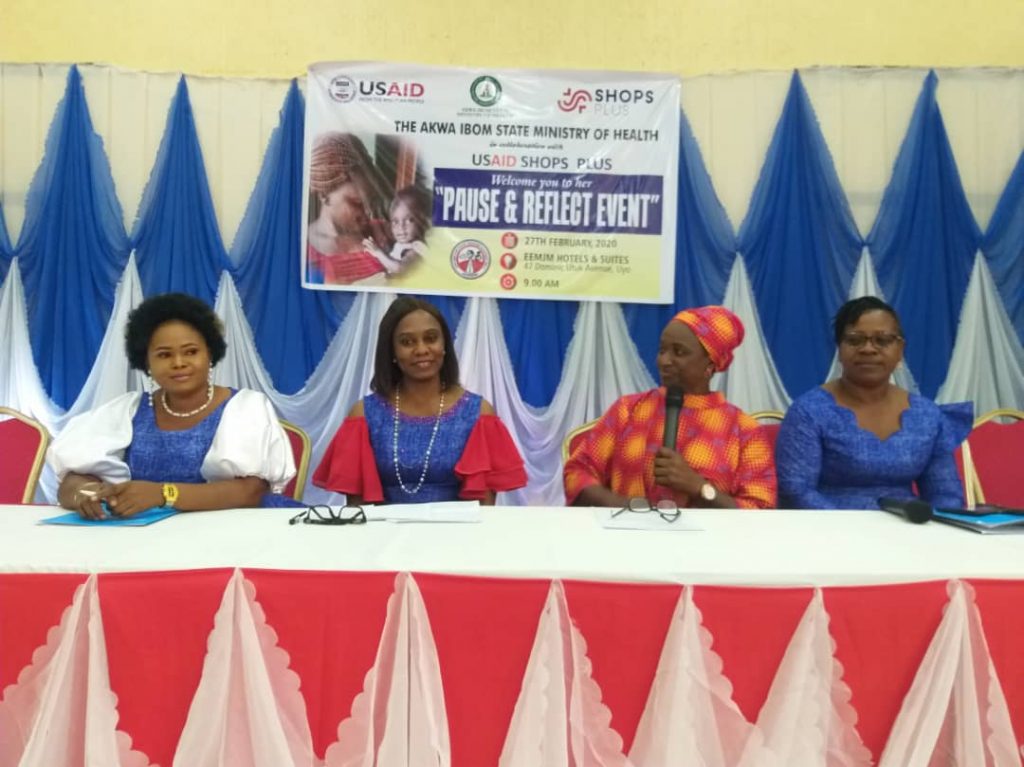 In attendance was the Executive Secretary (ES) to the Akwa Ibom State Primary Healthcare Agency, Dr. (Mrs) Eno Attah who received an award for Best Supporting Stakeholder. This incredible award was in recognition for her outstanding performance in the delivery of quality family planning services in Akwa Ibom State, and to acknowledge her support towards building the capacity of FP service providers in the state. The ES also presented awards to other dignitaries and participants for their tremendous contribution to ensuring access to quality and affordable Family Planning services.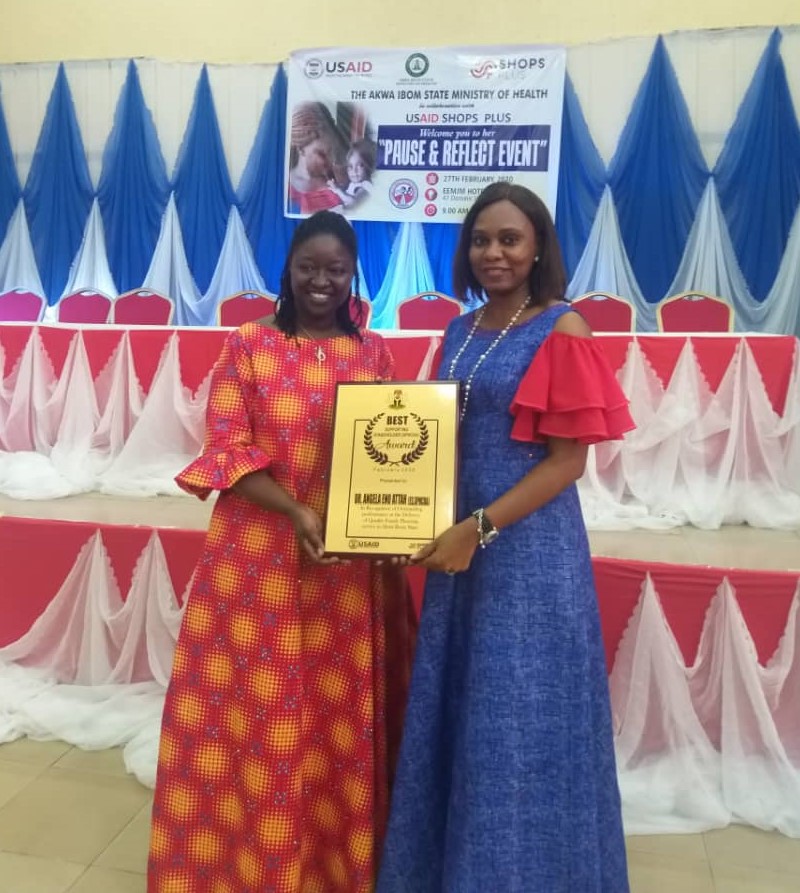 Center: Former Commissioner for Health, Dr. Dominic Ukpong represented by Dr. Godfrey Akro, Director of Public Health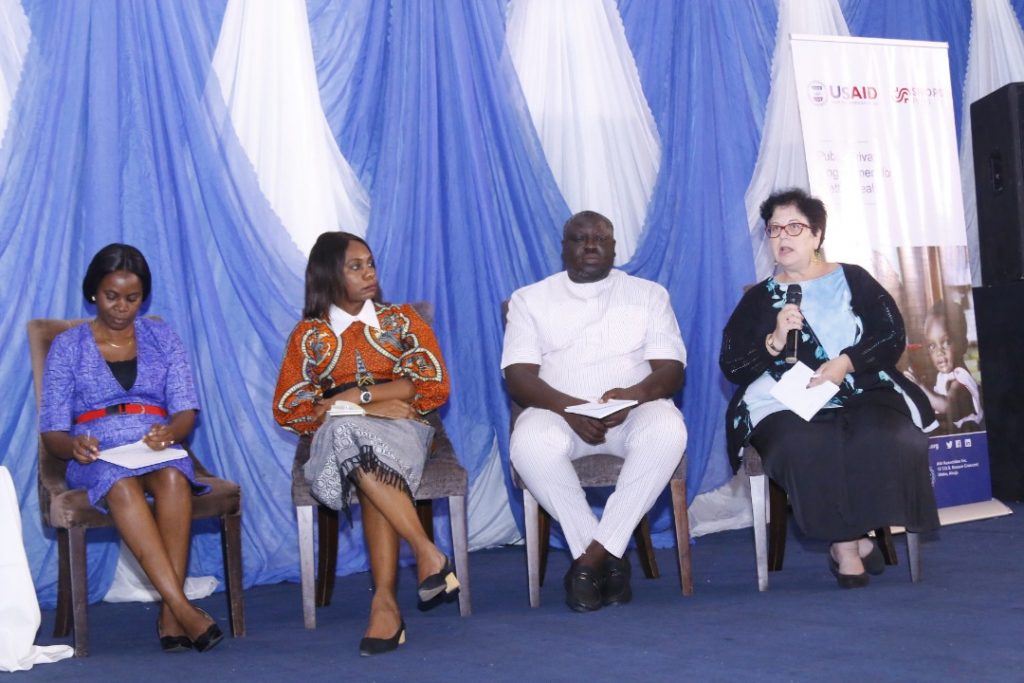 The ES presented a posthumous award to the family of late Mrs. Emem Itu, former Reproductive Health Coordinator, Family Planning Unit State Ministry of Health, for her immense contribution and advocacy for family planning in the state.
The ES, Dr. Eno Attah presenting a posthumous award to the family of late Mrs. Emem Itu, former Reproductive Health Coordinator, Family Planning Unit State Ministry of Health,
See below for more photos: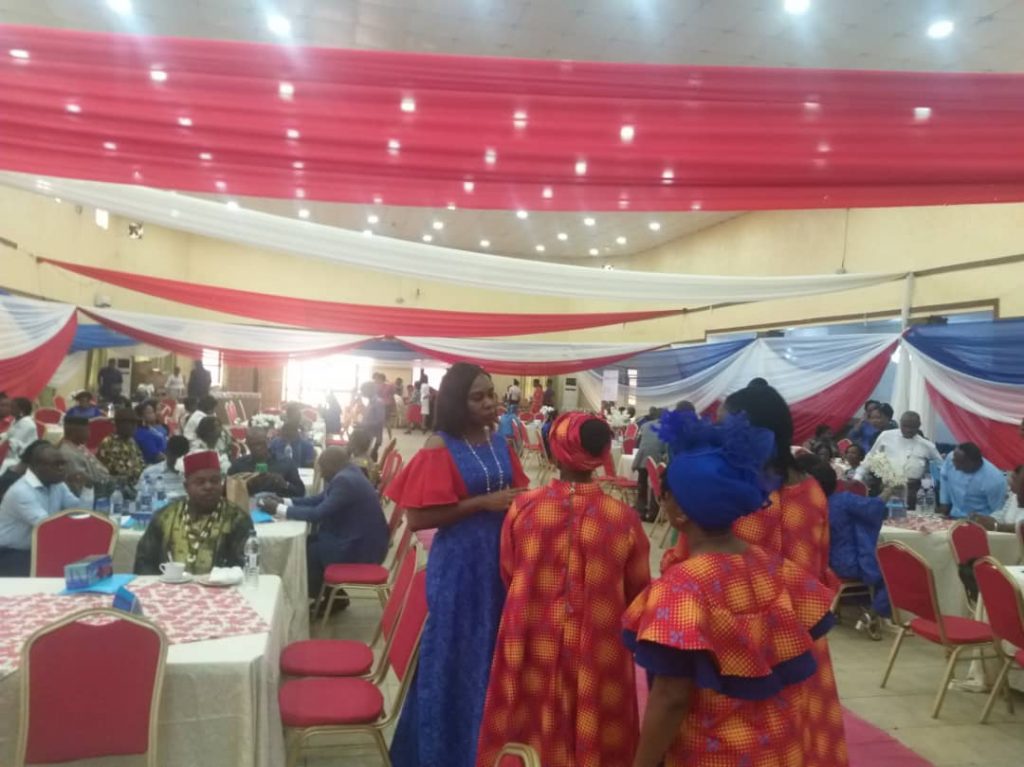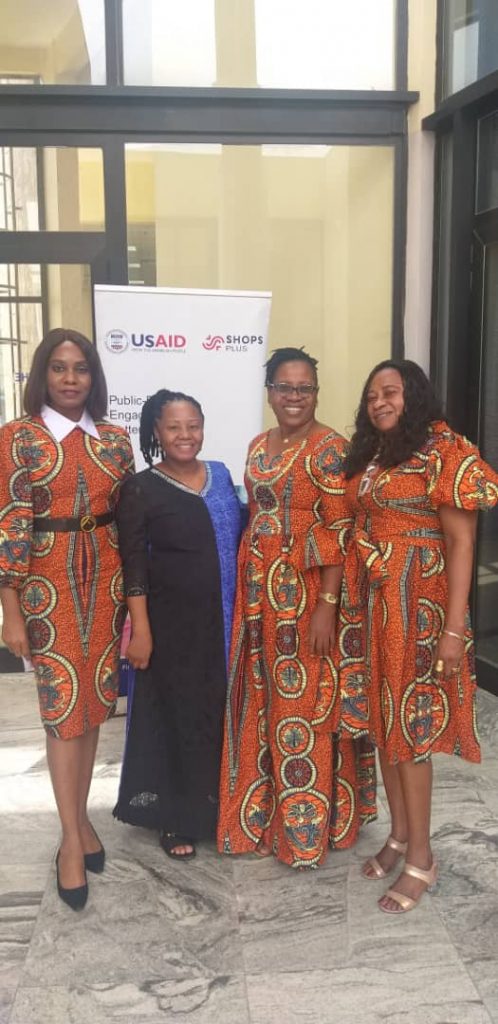 Dr. Eno Attah presenting an award to Mrs Grace Solomon Okon, State Reproductive Health Coordinator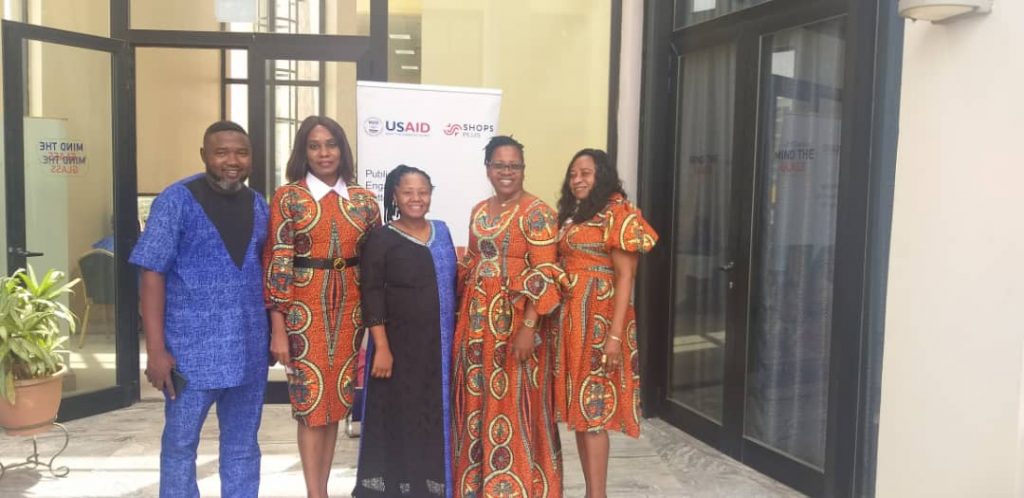 Celebrating USAID-SHOPS Plus Family Planning: Pause & Reflect