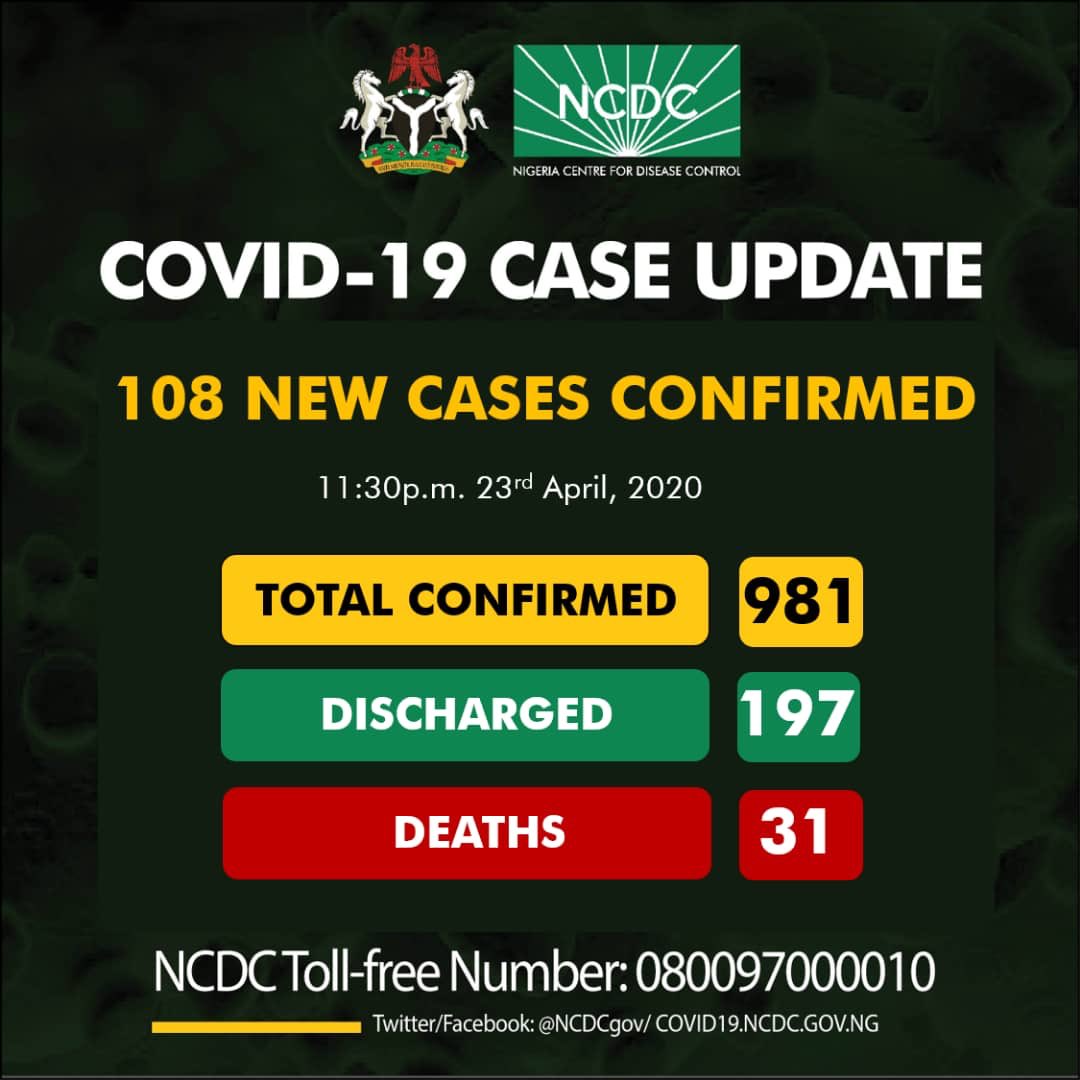 At 11:30 p.m., April 23rd, 108 new cases of COVID-19 were reported in the following states: Lagos (78), FCT (14), Ogun (5), Gombe (4), Borno (3), Akwa Ibom (2), Kwara (1), and Plateau (1).
Affected states include (27 states including FCT):
Lagos-582, FCT-133, Kano-73, Ogun-29, Katsina-21, Osun-20, Oyo-17, Edo-17, Borno-12, Kwara-11, Akwa Ibom-11, Kaduna-9, Gombe-9, Bauchi-8, Delta-6, Ekiti-4, Ondo-3, Rivers-3, Jigawa-2, Enugu-2, Niger-2, Abia-2, Benue-1, Anambra-1, Sokoto-1, Adamawa-1, Plateau-1.
Total number of confirmed cases in Nigeria: 981. Discharged: 197. Deaths: 31.
Let's all continue to maintain social distancing and regular hand washing in a bid to flatten the curve.
For suspected cases of coronavirus in Akwa Ibom, call the following numbers: 0818 894 1111, 0904 557 5515, 0703 521 1919, 0802 844 2194, 0803 793 4966, 0902 33 0092
COVID-19 Update for April 24th from NCDC: 108 New Cases Reported (2 in Akwa Ibom)