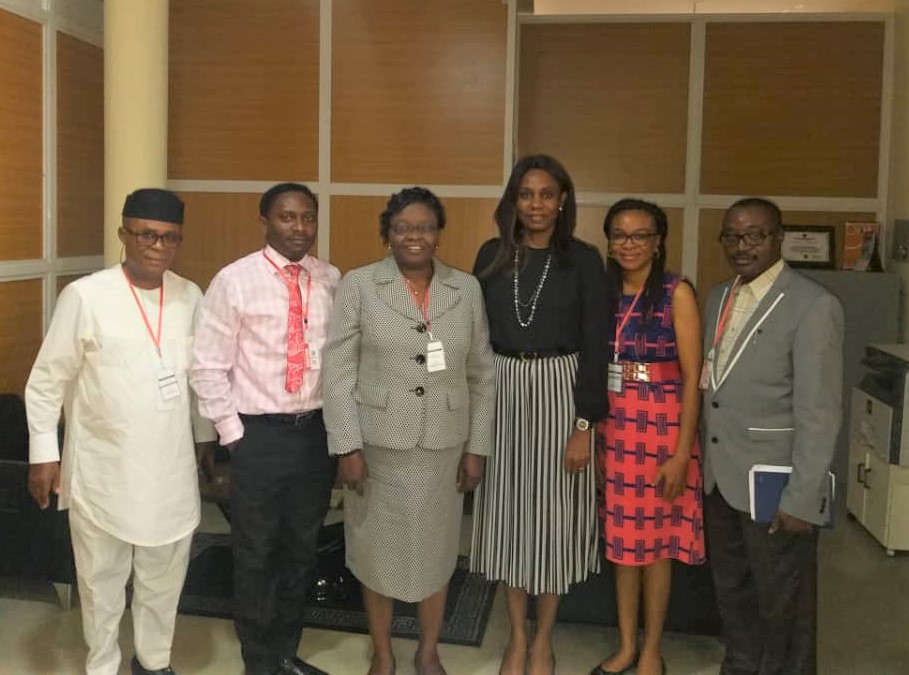 Representatives of the Ophthalmological Society of Nigeria (OSN) visited Akwa Ibom State Primary Healthcare Development Agency (AKSPHCDA) to congratulate Dr. (Mrs) Eno Attah on her appointment as the Executive Secretary (ES) to the AKSPHCDA. The Chairperson of OSN Akwa Ibom chapter, Dr. (Mrs) Emem Abraham, who gave the opening remarks, acknowledged the responsibilities of the ES in laying a solid foundation that would enable future growth and success of the Agency.
The Society, an affiliate of both International Council of Ophthalmology (ICO) and the Middle East and Africa Council of Ophthalmology (MEACO), has participated in World Glaucoma Day and other international events related to eye care. During the visit, the representatives discussed World Glaucoma Week which is held between March 8-14 of every year. They showed a willingness to partner with the Agency to provide adequate training to primary healthcare workers/professionals in Akwa Ibom State in a bid to improve eye health in the state. This is based on the Universal Eye Health Global Action Plan 2014-2019 which seeks to integrate eye care as a component of primary healthcare.
The Agency looks forward to partnering with OSN Akwa Ibom chapter to mark this health awareness day, with the theme: Beat Invisible Glaucoma.
COURTESY CALL FROM OPHTHALMOLOGICAL SOCIETY OF NIGERIA