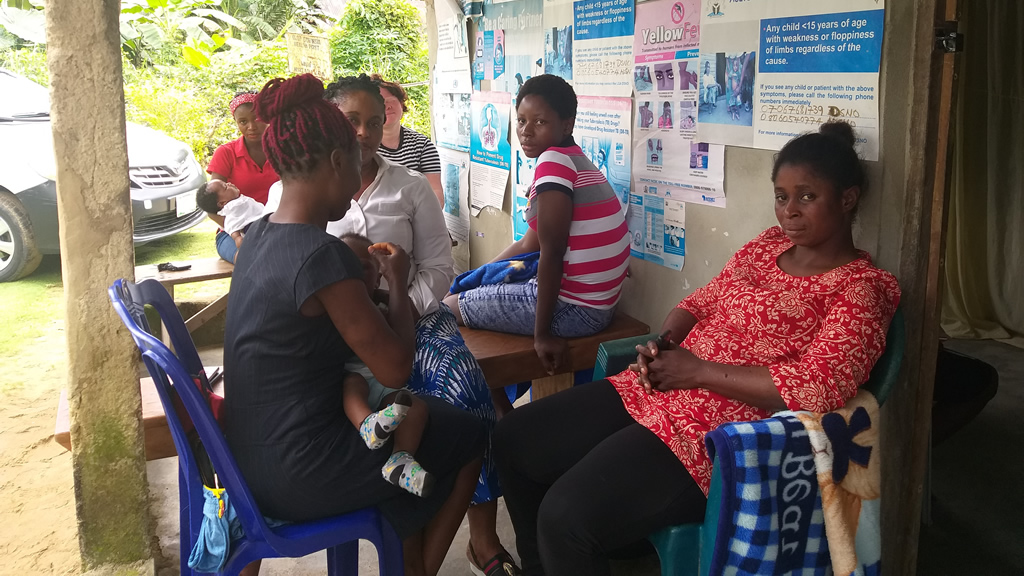 On October 10th, 2019, the Executive Secretary of the Akwa Ibom State Primary Healthcare Development Agency (AKSPHCDA) visited healthcare facilities in two LGAs namely Health Clinic Afaha Ekpenedi in Esit Eket LGA and Health Post Ikot Otu in Nsit Atai LGA to oversee the work done by Sustaining Health Outcomes through Private Sector (SHOPS) Plus. SHOPS Plus is a USAID global flagship project currently being implemented in the FCT, Plateau, Oyo and Akwa Ibom states. The initiative is focused on improving access to family planning services particularly through capacity building of public and private providers to enable them deliver quality family planning counselling and services.
The visit to both local government areas by the Executive Secretary coincided with the post training follow-up visits (PTFU) carried out by the project team, to ensure skill proficiency in the trained service providers. The Executive Secretary noted that Shops Plus also extends its services to adolescents who visit the facilities, educating them appropriately on birth control methods and sexually transmitted diseases (STIs). In making these observations, the ES commended the health workers for their dedication to their work and professionalism.
At the health facility in Nsit Atai, she also spoke with the women on the benefits of family planning, appreciating them for taking the initiative to improve the quality of life for both themselves and their families through the use of such services. They were encouraged to make good use of the free services provided by SHOPS Plus.
The Akwa Ibom State Primary Healthcare Development Agency hopes to see SHOPS Plus expand its services across Akwa Ibom State to include other local government areas that are not part of the six intervention LGAs, while committing to provide an enabling environment for such an expansion.
Find more information on the project at this link. https://www.shopsplusproject.org/where-we-work/africa/nigeria
AKSPHCDA Partners With USAID / Shops Plus